Belter (1844-1863)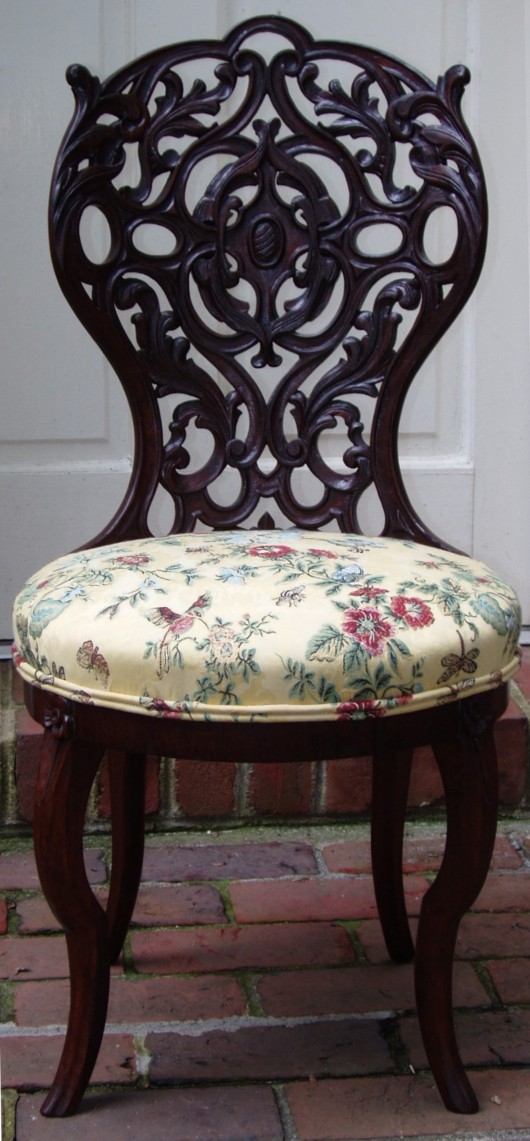 He invented a laminating process. He designed some forms, into which he was able to bend thin sheets of wood, and at the same time laminate various numbers of layers of wood together, while forming a strong permanent bend. He then carved elaborate but tasteful, deep, mostly floral, pierced decorations into the wood. He worked until his death in1863. Because shortly before his death, he destroyed his forms, no one has ever duplicated his work.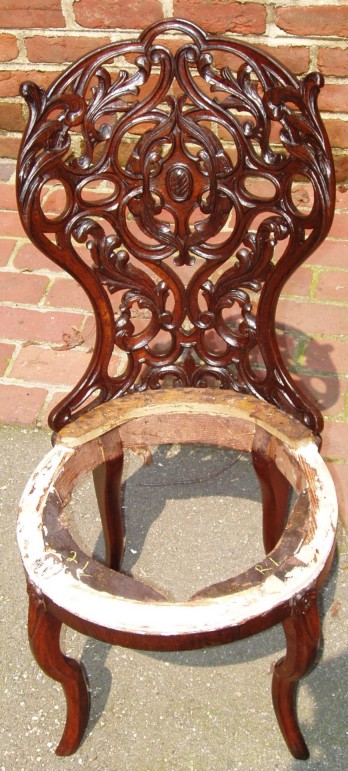 John Henry Belter born in Germany and
migrated to U.S. at age 14.
Opened shop in New York in 1844.
Best of the Best in Victorian, Formal.
Furniture always laminated, mostly rosewood with distinctive pierced and carved decoration.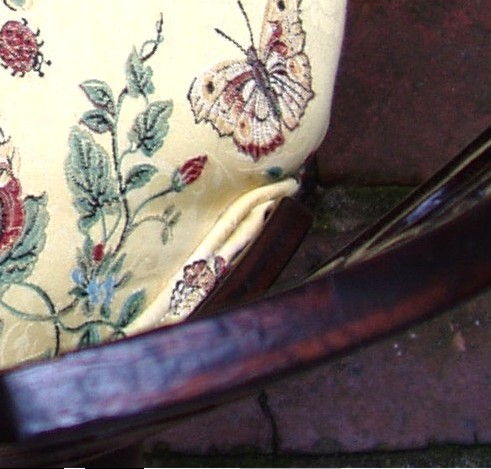 Design – Louis XV.

Best known for his chairs and sofas.
Always all hand crafted.
Quality, strong, and delicate designs.
This is an excerpt from Class One of Antique Furniture 101, we use high quality photos from our own inventory of investment quality antiques, and the class is taught in our showroom and shop, by both the author Jo E. Gates, and her son John (Jay) Gates.
© 2004 – 2012 All Rights Reserved