Woods Commonly Used
English Oak Native, straight close grained.

So hard and difficult to use that it affected the designs in furniture (solid and angular).  Used almost exclusively until the restoration of the monarchy in 1660.  Because of its importance in shipbuilding and use in English half-timbered houses, it was natural that the government encouraged the importation of other lumber for making furniture.  Due to its strength it remained their first choice for secondary woods.
Wagenschot oak was imported from Germany and the Baltic states to supplement English oak. Straight grained and easier to work, it looked almost the same as English oak. This word became "wainscot"which became the name for wall paneling.  The use of paneling, instead of all heavy solid straight boards, made it possible to make lighter furniture.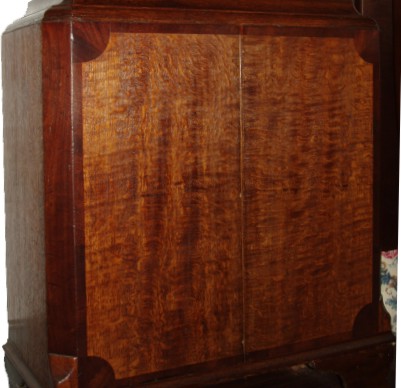 This is an excerpt from Class Three of  Antique Furniture 101, we use high quality photos from our own inventory of investment quality antiques, and the class is taught in our showroom and shop, by both the author Jo E. Gates, and her son John (Jay) Gates.
© 2004 – 2012 All Rights Reserved