Description
If you are looking for a furniture wax, go no further. This is the best wax we have ever seen or used! It is a wonderful combination of beeswax, carnauba, candelilla and other waxes in an oil based solvent. This combination gives it an ease of use, fast drying time, a smooth easy buff and excellent luster like no other. Furthermore, it has dyes mixed in it that can "slightly" tint the piece. This is excellent for helping with sun bleaching and surface scratches. Made in Atlanta, Georgia, this wax is the best in our opinion. It is available in two sizes, 3 ounces and 6 ounces. Below is a color chart. The most popular colors are mahogany, brown mahogany, and clear.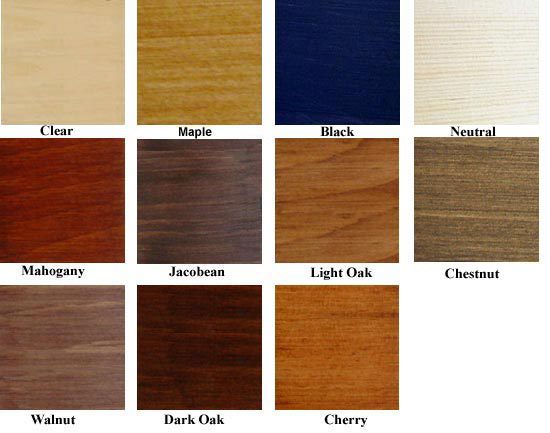 Advice:
Walnut is for meant for newer walnut. If you have a piece of walnut over 100 years old, use brown mahogany in place of walnut. Coffee is alternative for walnut in between, as well. For cherry, we typically use a single coat of mahogany with clear on top. Clear can go on top of any color. Just wait a few days before applying an additional coat on top.
When one is buffing out the wax, use a piece of silk. Silk will give a shine to it that is absolutely wonderful.
Where do you ship too?
This website is currently set up to take orders anywhere in the USA. We recommend contacting us to place orders that will need to be shipped outside the USA.
Return Policy for Oil and Wax: (I think this needs to be put on the check out page.)
Items may be returned so long as you contact us (by phone or email) beforehand to discuss your return.
Items must be in "as new" condition, unless damaged during shipping.
Gates Antiques Ltd will not be responsible for any shipping charges (original or return).
A 15% restocking fee will be charged for returns. Refund checks are not issued immediately. Please allow approximately 2 weeks for refund checks to be issued.
Prices:
3 oz. $29.90 (Two Bottles)
6 oz. $45.90 (Two Bottles)
Shipping:
$10.95 shipping on a single 3 oz.
$11.45 shipping on a single 6 oz.
$14.50 shipping on (2) 3 oz or (2) 6 oz
Other quantities are available upon request.
Due to Covid 19, we are currently sold out of some colors. Please email us and we will let you know when it is available.