Jo and John Gates married in August 1961 but started buying antiques while they were engaged. For 60 years, the Gates family has had a deep love of antiques and has enjoyed sharing that love with others. Since 1961, Gates Antiques has become synonymous with quality antiques and excellent furniture repairs. This tradition carries on through their son, Jay, who took over the day to day operations in 2000. Sadly, John passed in 2002 but Jo can be frequently found at her husband's desk today. She and Jay work closely together. Jay is often heard saying "Deciding to take over the family business was one of the best decisions I have ever made."
Today, Jay has continued to build on his parents legacy in both quality of items and overall, as an avid student, he continues to add to their/ his knowledge of antiques.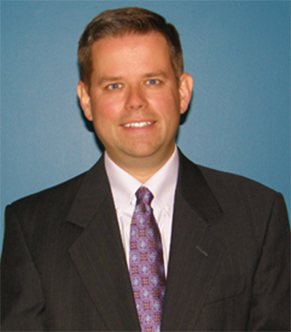 John "Jay" A. Gates III / Owner
John "Jay" A. Gates III was born in Richmond, VA in 1971. Jay grew up in Midlothian and attended local schools, graduating from Midlothian High School in 1989. By the age of 5, Jay was actively working at Gates Antiques Ltd. his family's business. His past and current interests include furniture and American military artifacts. Jay furthered his education at Roanoke College, graduating in 4 years Cum Laude with a degree in Business with a focus in Finance. Upon graduation, Jay entered the finance industry as a money manager. Meanwhile, he continued to work in the antique industry and apprenticed under his father, John A. Gates Jr. In 1997, Jay decided to enter the family antique business full time. He assumed the management of the company in 2000 and has led the business ever since. Jay specializes in American and English furniture from 1650-1925 and Chinese and Japanese export. Jay is an active member of the New England Appraisers Association. Gates Antiques Ltd. has been repeatedly voted the one of the Favorite Furniture Repair and Refinishing Shop and Best Antique Store by the Richmond Magazine since 2011. Gates Antiques Ltd. is recognized as a leader in the antique industry in central Virginia. Jay has been featured on television and in various publications as an expert appraiser and favorite antique store and over the years.
Jay Gates currently resides in the Midlothian area. He is happily married to Susannah Gates, who shares his love for history. He has two sons, Zane and Brandt, along with Susannah's son and daughter, Troy and Britton. They keep him busy. He is an active member at Winfree Memorial Baptist Church and enjoys reading, American history, and spending as much time with his family as possible.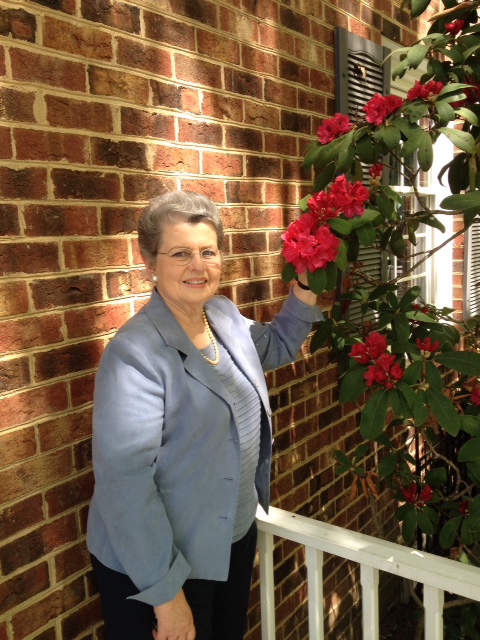 Jo Elam Gates
Jo Elam Gates is a native of Powhatan County. She grew up at the historical country estate Belnemus, established in 1756. Thus began her interest and education in antiques. Having graduated from Radford College, she taught home economics in Chesterfield county schools for seven years.
Mr. and Mrs. Gates co-founded Gates Antiques Ltd. in 1961. Currently they are one of the largest "true" antique shops on the east coast, specializing in home and office furnishings, Circa 1650-1890.
Gates Antiques Ltd. operates a retail and restorative work shop, with an area of over 19,000 square feet for the full time show rooms and warehouses.
In addition, they offer a six session series that teaches how to identify American and English furniture Circa 1650-1900. They have completed writing a book Antique Furniture 101 as well as a set of digital video disks (DVDs). The disks supplement the class and book and are specifically designed for those who are unable to attend the class. The title, Antiques Furniture 101, reflects the nature of the class. They teach the styles, periods, construction, hardware, woods, and care, as well as identifying fakes, reproductions, acceptable and unacceptable repairs, among many other things.
Along with teaching classes, Mrs. Gates, for many years, has had many speaking engagements throughout the Mid-Atlantic States.
Gates Antiques also offers appraisal services and are members of the New-England Appraisers Association, the oldest appraisers association in the United States.
Mrs. Gates is quick to tell you that Gates Antiques Ltd. is currently headed by her son, John "Jay" A. Gates III – Vice President. Mrs. Gates nostalgically recalls, "Jay literally cut his teeth on antiques and was 'tending the shop' alone by the age of five." Jay is currently a member of the board for the National Antique & Arts Association.
The Gates family, along with their entire staff, invites you to visit them at 12700 Old Buckingham Road in Midlothian, VA or on their website, www.gatesantiques.com.
Virginia's Finest and Largest Selection of Fine Quality Home and Office Furniture and Accessories.