Book and DVD Series.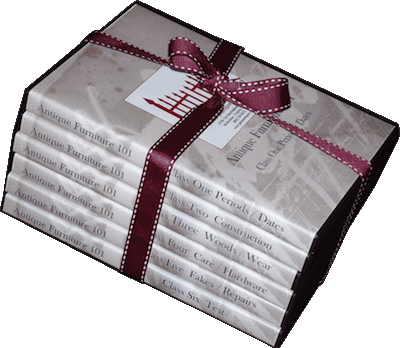 It covers the topics of furniture periods, construction, woods, wear and care, hardware, fakes and repairs. The eleven-disc set takes approximately eight hours of viewing time and along with the companion text, the viewer will enjoy an informative and self-paced antique furniture primer course.
The cost is $495.00, for the 11 disk set and our companion workbook.
Please head over to our Excerpts page and view some pages from the book or a snippet of the video from each of the chapters.
If you would like to order a copy please fill out our order form or please give us a call at (804) 794-8472.